During my naval flight training in December 1997, I had an accident in a T-45 jet. The carrier qualification flight, the pinnacle of my advanced instruction phase, nearly killed me. I had poor sleep hygiene, unhealthy eating habits, and inadequate mental preparedness. So, when I was diverted from the aircraft carrier back to shore during a low-fuel emergency, I was distracted. I neglected two checklists, which led to a blown tire upon landing and caused my aircraft to swerve and depart the runway. As the T-45 flipped over and green grass enwreathed my aircraft canopy, I remember thinking, "This is it… this is how I am going out."
Subsequently, investigators were amazed that I survived and was given the call sign of "Laz" – short for Lazarus. The experience was foundational to my outlook on life and leadership throughout my 30-year career in the Navy.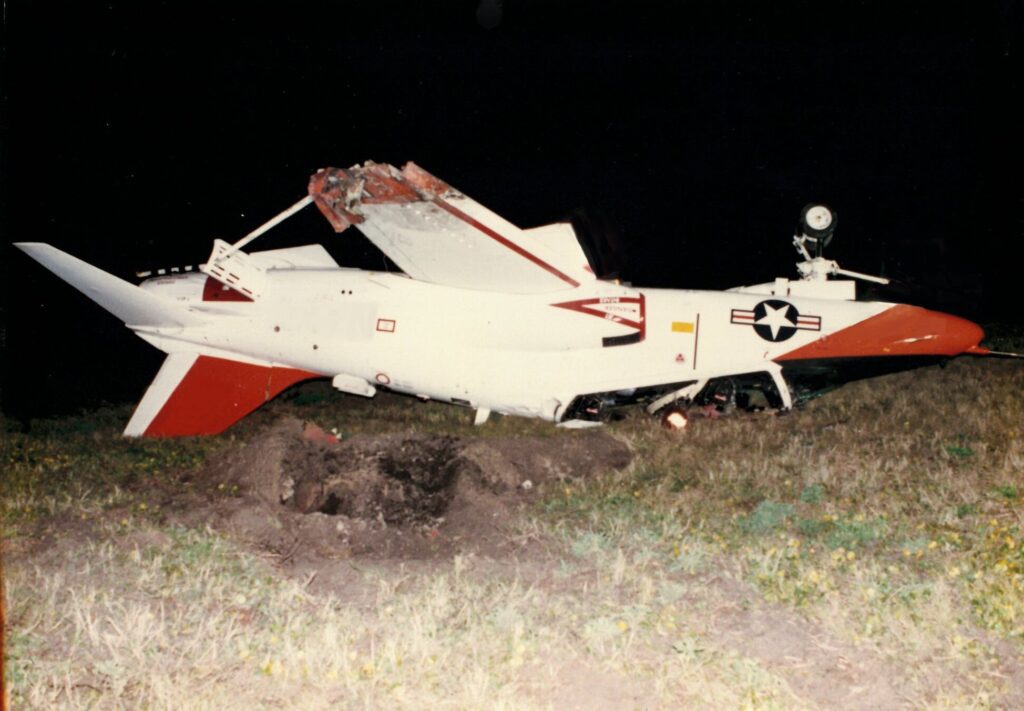 Given that the accident was my fault, I was ashamed of the event and sought to revamp my reputation. At the time, my sense of purpose was defined more by "what" I wanted to be – a naval aviator – rather than "who" I was, which led to months of mental struggle.
The experience motivated me to rebrand myself by becoming an expert in my fleet aircraft and creating a new image for myself. The mishap strengthened my character by endowing me with humility, which proved vital to my leadership growth. I developed a true sense of compassion and respect for others and their challenges, allowing me to connect on a deeper level with my team and teammates. I grew because of the love and support of my coach – my spouse. She provided different perspectives, asked hard questions, and held me accountable for my goals.
In the last segment of my naval career, I specialized in leader development and trained as a leadership coach, finding it was my calling. I began to share my experience with young officer candidates and senior executives to demonstrate that we all make "mistakes" in life; however, what we do with those mistakes makes the most significant difference in ourselves and those we lead. Through these encounters, I have found that most of us fear failure and it limits our potential, yet we don't like to admit it. I coached leaders through their obstacles to achieve success by shifting their perspectives, supporting their growth, and holding them accountable for their goals.
MY PURPOSE AND MISSION
After retiring from the Navy, I started Lazarus Coaching and Consulting to help professionals and teams in the Science, Technology, Engineering, and Math fields overcome their insecurities, so they can conquer their fears, build their confidence, and reach their highest potential on the path they choose. Resurrect your potential!
MY PHILOSOPHY
Life is a journey, not a destination – we all experience overwhelming events that test us. While we tend to see these ordeals as devastating and "the beginning of the end," these difficulties are opportunities for learning. A coach can help us resurrect our potential and support our navigation through these trials.
MY EXPERIENCE
I have over 30 years of experience in military leadership, technology, and leadership development, I am your partner to build skills today that move you into the future with confidence through executive coaching and leadership development consulting services. I am an award-winning executive-level leader with a noteworthy background in training, coaching, and developing the U.S. Navy's executive leadership teams.